There's a new premium dog food available at Pet Village! Talentail, a recently-launched Victorian company, seeks to bring little-known native Australian ingredients to our pet's diet.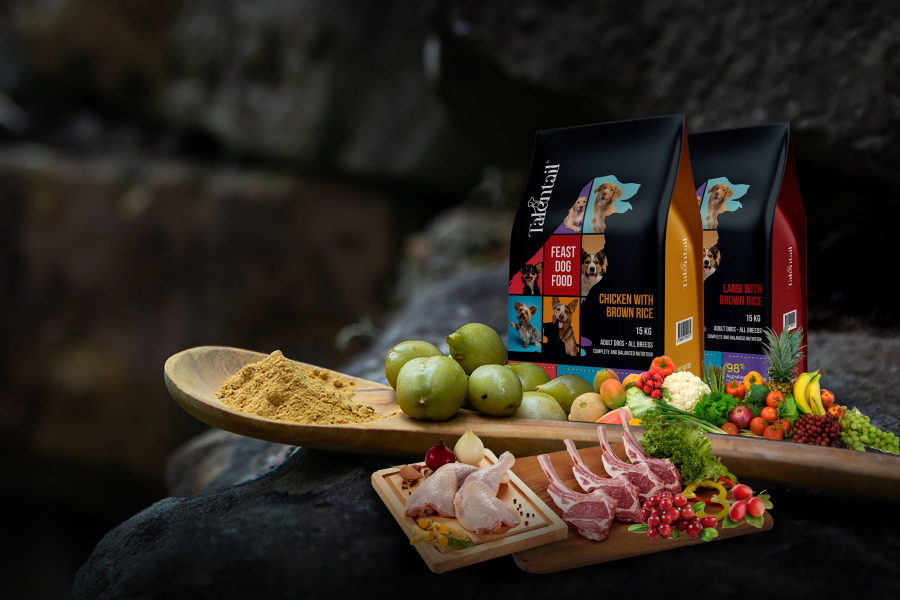 Talentail is the first pet food in the world to include the Kakadu plum, a native superfood found in tropical northern Australia that's extremely high in vitamin C and antioxidants. To support growers of this unique ingredient, Talentail is developing a program to assist the indigenous communities that produce the Kakadu plum power used in their formula.
Currently, there are only two dog food flavours in the range—Chicken with Brown Rice and Lamb with Brown Rice. Talentail's website states that the company will soon be launching a Fish with Brown Rice Option, two puppy formulas, a selection of New Zealand-sourced freeze dried dog food, plus a range of dog & cat worming products. We'll certainly be stocking those once they arrive as well.
Talentail are also rolling out a range of dog and cat worming products, which aim to provide the same protection as the big-name brands at a fraction of the price. Think of it like buying the generic medications at the pharmacy—it's the same drug, but cheaper! Subscribe to our newsletter and we'll let you know once those become available.